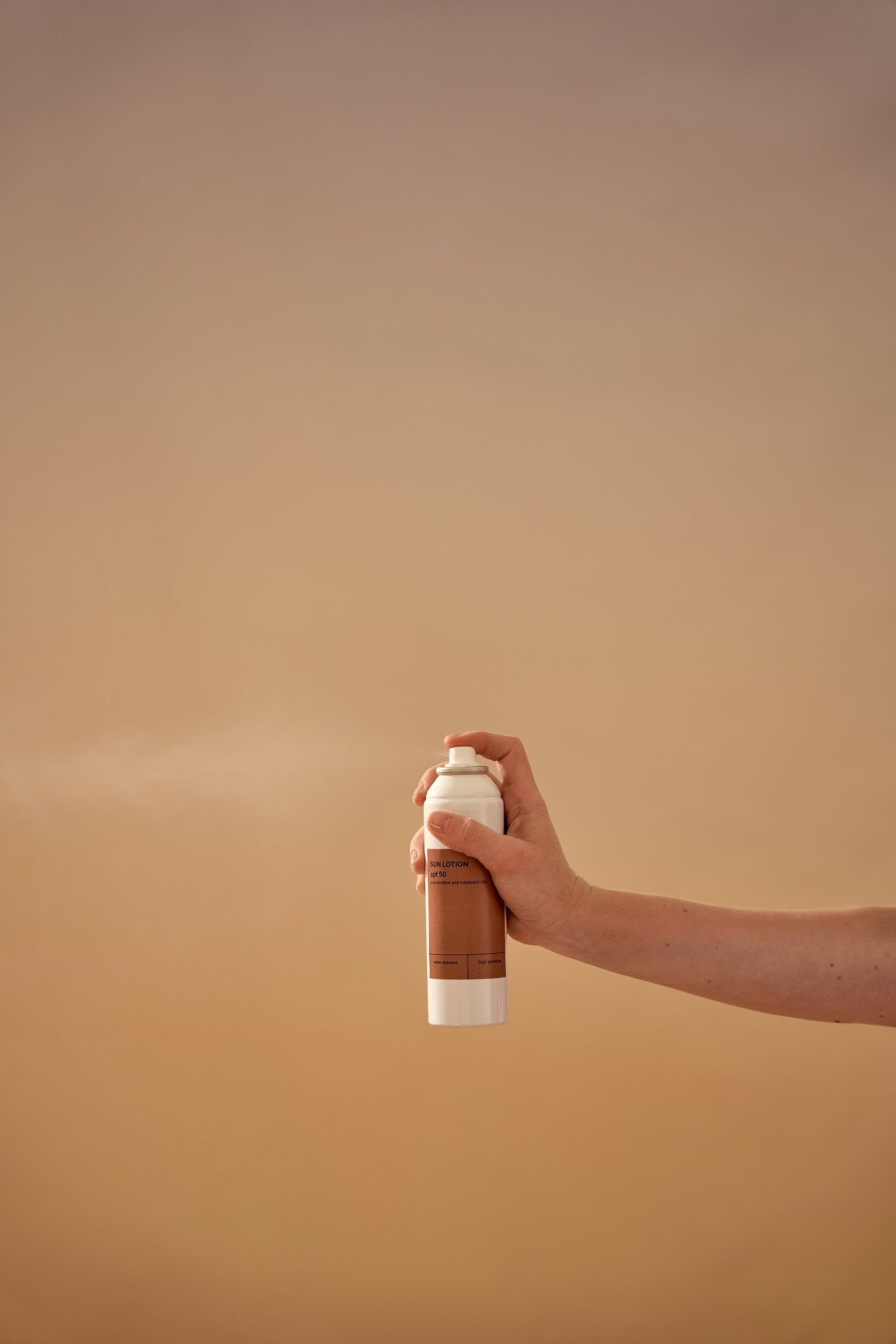 Have you ever stained your clothes after a spray tan? How about your bed sheets? The most common post spray tan instructions are to wear dark, loose fitting clothes after your application.
Wear & Away solves the problem of what to wear after a spray tan application whether it is at home, in a salon, at a fitness competition, mobile, bridal, and more.
We have dresses, robes, pants, shirts, and sheet protector sets that keep the tan on you and off your clothes, furniture and bed sheets.
Wear & Away products are made of 100% polypropylene material. It is hypoallergenic and tested for use on skin. It is non-flammable. It is a recyclable material, but soft and strong enough to be used as a garment for limited wear. While our fabric is water repellent and resistant, it is not completely waterproof. If you are a heavy sweater and like to sleep in our sheets in the buff - please place a towel or plastic barrier beneath the sheet set to be completely sure no tanning solution comes through. We make our pants from a heavier fabric - if they feel stiff - wash them before use and they will soften right up!
We are proud to say all of our products are made in the USA!
You can use Wear & Away products several times. The material used to make Wear & Away products sits on top of your Sunless tanning solution and will not absorb or smudge your tan. It is washable on the gentle cycle and can be put in the dryer on tumble dry low or hung to dry. 
 You will see that once your product is out of the packaging and on you, or hung up, the wrinkles will fall out quickly. You can also put your product in the dryer on wrinkle release.
Yes! Wear & Away products are recyclable under PP5 in your home bin! Wear and Away produces sustainable clothing and accessories to allow conscientious consumers to reduce, reuse, recycle.
★★★★★

I am so happy that I got a chance to compete this weekend and use Wear and Away! Perfect for athletes who Tan and also not get those high price Hotel sheets stained! I highly recommend it!
★★★★★

I used my Wear & Away Pants to go get a Spray Tan and then wore them for the rest of the day! They were light and comfortable and my tan stayed right were it was supposed to. Highly recommend!
★★★★★

Such a good quality product.We want the best for our customer's and Wear & Away Competition is certainly that!
★★★★★

Competition is tough enough – you don't want to worry about your competition tan staining your bed sheets! Wear & Away's Sheet Protector's to the rescue! They keep the tan on you and off your sheets.
★★★★★

Thank you Stage Ready by Maries for your recommendation on this bed cover from Wear & Away. It kept my tan in place and bed sheets clean.